Curriculum
At The Astley Cooper School we believe that all students should be treated equally and given access to the opportunities available. Children should be free from discrimination and fear in school and have a secure environment in which to learn.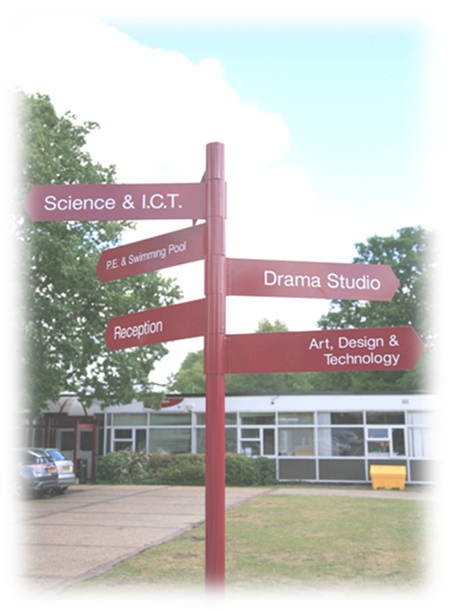 We ensure that all students have access to opportunities to:
develop lively, imaginative and enquiring minds and the ability to question and argue rationally
apply themselves to extended tasks and take responsibility for their own learning
develop physical skills and artistic skills
acquire understanding, knowledge and skills relevant to adult life and employment in a fast-changing world
use language and numbers effectively
develop personal moral values, promote respect for other cultures, religions and ways of life
develop a concern for the environment and an understanding of the world in which they live and the interdependence of individuals, groups and nations
appreciate human achievements and aspirationstake their place in society in an informed, positive and active way
Detailed syllabuses and schemes of work may be examined on application to the school.
The School Day
Morning
8.25 Staff and students to tutor bases
8.30 Registration and Assembly
8.45 - 9.45 Period 1
9.45 - 10.45 Period 2
10.45 - 11.00 Private Reading
11.00 - 11.20 BREAK
11.20 - 12.20 Period 3
12.20 - 1.20 Period 4
Afternoon
1.20 - 2.10 LUNCH
2.10 - 2.15 Registration
2.15 - 3.15 Period 5
How the Curriculum is structured
Years 7 and 8
Our classes are relatively small, enabling staff to have detailed knowledge of each student and allowing more tailoring to individual needs, whether to provide extra challenge or give extra support.
We follow the National Curriculum which consists of the core subjects (English, Mathematics and Science) and the foundation subjects (Art, Computing, Design Technology, Geography, History, a Modern Foreign Language, Music, Physical Education, PRE and PSHE).
Drama and Dance are also included for all students, taught by specialists.
For a small number of students, we ease their transition from primary school by replicating their KS2 classroom in our nurture group.
We have developed an exciting programme of study within our PSHE programme which focuses on developing personal, learning and thinking skills. Our curriculum is designed to cultivate the learning habits of developing expertise, reflection, persistence, exploration, observation and expression. We seek to promote leadership and teamwork, engender enterprise and creativity and promote independence as well as providing students with the opportunity to work with outside agencies through our broad and balanced curriculum.
Students can also achieve PiXL Edge awards by completing projects linked to our learning habits.
The school week is divided into 25 periods and the timetable runs on a fortnightly cycle.
Subject Number of lessons per fortnight
KS3
English 7
Mathematics 7
Science 7
Art 3
Computing 2
Drama and Dance 2
Geography 3
History 3
Modern Language 3
Music 2
Physical Education 4
PSHE* 2
PRE** 2
Technology 3
_____________________________
Total 50
* Personal, Social and Health Education
** Philosophy, Religion and Ethics
Year 9, 10 and 11
As students embark upon courses leading to GCSE, BTEC and other qualifications, we provide an element of choice in their study programmes. New courses are introduced in Years 9 and 10 which enable students to concentrate on areas of the curriculum where they may have a particular interest or strength. The core element at Key Stage 4 makes up just over half of the week with lessons in English, Mathematics, Science and PE for all three years.
Other compulsory elements are Computing, PRE and PSHE. Students in Key Stage 4 must study at least one EBacc subject outside their core studies. They generally select three further options during Key Stage 4.
An exciting variety of option subjects is on offer:
Art and Design
Computer Science
Dance
Drama
Ethics
Food Studies (Years 10 & 11)
French
Geography
History
Media Studies
Music
PE
Production Arts (Years 10 & 11 only)
Resistant Materials
Single Sciences
Spanish (Year 9)
Options are chosen with guidance from senior staff.
Enrichment activities, such as clubs, ski trips and visits abroad, aim to develop the skills and interests of our students beyond the boundaries of the classroom.
We do insist upon a broad and balanced choice to enable students to gain a suitably diverse experience which will provide a firm basis for their adult lives.