Drama
The Drama department encourages students to engage in creative and practical work, exploring real life situations, masks play texts and storytelling.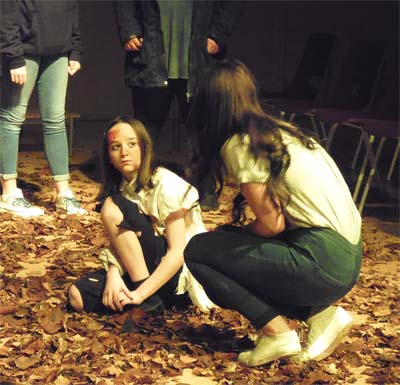 Key Stage 3 Drama Curriculum
Drama is taught for one period a fortnight to Year 7 and one period a fortnight to Year 8, and is taught in a fully equipped Drama studio. Students explore a variety of themes, skills and devices with a focus on their making, performing and evaluating skills. Schemes of work are taught in themed units and there is one focused performance project. In some of these units, students have the opportunity to explore technical theatre and directing.
Key Stage 4 Drama Curriculum
At Year 10, the BTEC Technical Award in Performing Arts is followed. The course begins in Year 9 with building drama skills in both practical and written elements, exploring key practitioners and styles of acting. Three components are completed for this course.
In Year 11 students follow the AQA Drama syllabus, completing three different components.
Component one - They study different roles within theatre stage configurations. Students study and explore the text Blood Brothers and see a live piece of theatre to evaluate.
Component two - Devising drama is assessed internally. Students create a piece of theatre and write a devising log.
Component three - Texts in practice: students are assessed externally. Students learn lines from a script and perform it to an external examiner.
Extra-Curricular Activities
The Drama department offers a Year 7 and 8 Drama Club that meets once a week. The club aims to build confidence and passion for drama.
The Technical Crew is a group of young enthusiasts who meet to learn more about technical theatre, lighting, sound and set design, getting to support in productions.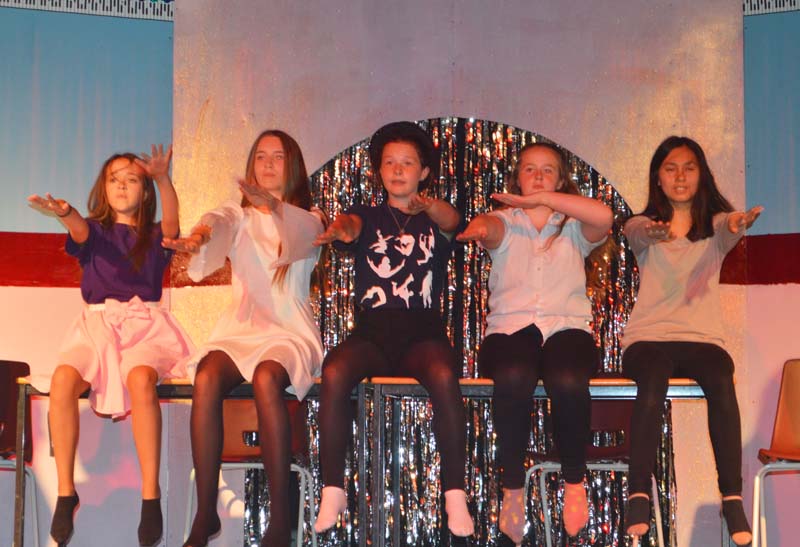 The Astley Cooper Drama Company was formed in 2010 and is aimed at more able Drama students. The group perform in both school events and external events. They have performed at the Welwyn Youth Drama Festival and as part of the National Theatre Connections Project. The company work with both script and devising material, and produce performances of a high standard.
A number of home venue productions are planned over the year to collaborate Drama work across all Key Stages.
Regular theatre trips and workshops by outside theatre practitioners form part of our programme of study. Recent visits include The Curious Incident of the Dog in the Nightime, The Drowned Man by Punchdrunk, Wicked, One Man, Two Guvnors and The Woman in Black. Workshops have been run by Trestle Theatre Company, exploring physical theatre and mask work, visiting actors from the profession and acting workshops. This year the Gecko company will be working with Year 10.
Life in Modern Britain
Students work in groups and are accepting of other people's beliefs and values
Students learn about key British figures from the theatre industry
Students are introduced to a variety of cultures and respect for their theatrical heritage
Subject Leader, Miss C McIntyre