Interact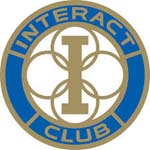 Interact is a small charitable group, which is supported by the Hemel Hempstead Rotary Club (a widely-recognised international organisation). While our Interact club receives guidance from Rotary, we govern and support the club ourselves.
Interact gives students within our school aged between 14 and 19 the chance to make a difference in their community while having fun.
Each year our committee selects one charity to support. Our chosen charities have been: Ollie Foundation and Lumos 2017-2018, Hertfordshire Society for the Blind 2016-2017 and Dacorum Mencap 2015-2016.
Our Events
Interact hold different events each year and we would like to thank everyone who has generously donated.