Literacy
We would like to provide information and news for students and their parents, guardians and carers, as well as introducing some of our new initiatives and ideas.
Word of the Week
This can be found on the school website and is used as a form time activity. All staff and students are expected to know this and use it in lessons whenever possible.
Transferable Literacy Skills
All Year 11 students (until they have taken their exams) take part in a weekly session called 'Transferable Literacy Skills' during form time when they are given activities to support their development of reading and writing across the curriculum. This is to help them improve the skills needed for the English Language exam.
Reading Books
All students are expected to have a reading book with them at all times as part of their school equipment. Students in KS3 are supported with their reading through Accelerated Reader in their English lessons.
Literacy Leader Scheme
New for this year we are starting the 'Literacy Leader Scheme'. All students in KS3 can take part by producing fun literacy resources to use in the classroom. They can earn a series of certificates (bronze, silver and gold) and prizes for delivering them as part of a lesson.
Marking for Literacy
All staff use the marking for literacy symbols when marking work to help students improve their spelling, punctuation, sentence structure, expression, paragraphing, use of capital letters and presentation.
Competitions
Each year we run a range of creative writing competitions. This year these have included The Young Writer and the Radio 2 500 Words Competition for Years 7 and 8. We strive to give our students as many opportunities to be creative as possible.
Morning Reading Group
Selected pupils are chosen to read in the LRC every morning during 'Drop Everything and Read' to help them to improve their understanding and reading ability. Members of SEN and Sixth Form students volunteer their time to help students to enhance their learning and identify any problems that might otherwise have been overlooked.
---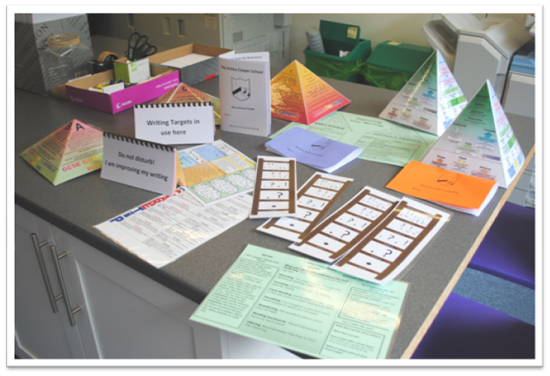 'I am very pleased and excited that Astley Cooper has decided to renew its commitment to literacy. Literacy is so important and the Governing Body recognise that success in all subjects depends on the foundation of good literacy skills.
The staff at Astley Cooper are clear in their belief that each student should be a literate student and have the confidence and abilities to tackle their work with a complete set of literacy skills.
I hope that parents, guardians and the students themselves will keep checking this site and talking with their teachers to find out what more they can do to keep improving literacy skills.
With everyone backing this literacy drive, I believe we can set new records for school and individual examination success.'
---

Try these to help you write even better:
Suggestions to make you an even better reader:
How you can help at home:
Spelling Strategies to try at Home
Whole School Literacy Guide
Everyone has been given one of these and they are used in all lessons, please have a look and discuss with your child. This booklet will be really useful for homework and independent learning.
http://www.grammar-monster.com/ is full of activities and tips to help with literacy. Much of it could be done at home and the site is interactive and designed to inspire young people. If you want more punctuation and grammar help then this is the site for you.
If you want a topic to try and give all this literacy information a really fun focus then take a look at http://www.comicmaster.org.uk/ It is free and allows you to create a comic to a professional standard or simply have some good old fashioned fun.