Welcome
I am very pleased to welcome you to The Astley Cooper School, an 11-18 Co-operative Trust school on the outskirts of Hemel Hempstead in Hertfordshire. We are proud of the progress made by our students and welcome visitors to the school to see the excellent facilities and positive learning environment.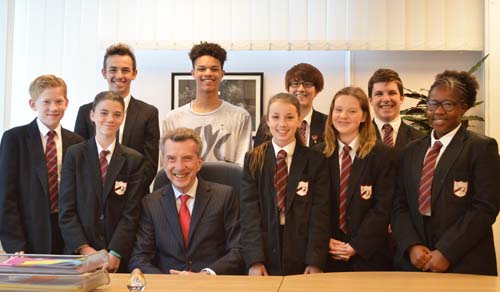 This is an exciting time in the history of Astley Cooper. Over the last two years, we have seen significant improvements in our work, which were recognised in our recent Ofsted inspection. We are a good school where expectations of staff and students are high.
We are an inclusive school providing opportunities for students of all abilities. We know all our young people as individuals and firmly believe that a student who feels happy, safe and valued is a student who enjoys learning and achieves their academic potential.
Our staff are hardworking, committed professionals who work closely together and have high expectations of the students in our care.
We are an ambitious school where students' aspirations are rising. The school is a calm, purposeful, friendly community and there is mutual respect between adults and students
I hope that you will come to visit us and see the school at work. You will be made to feel very welcome.
Edward Gaynor
Headteacher