Art
Art and Design is delivered by enthusiastic and experienced artist teachers, trained in Fine Art with specialisms in Painting, Graphics and Textiles. We believe in the natural creativity of the individual and seek to provide opportunities for students to develop their talents and creative potential.
The Art and Design Department has a wide range of facilities. We occupy three adjacent classrooms, with facilities for painting, printmaking, sculpture, ceramics, photography and computer art.
We offer a broad curriculum to engage students in the act of making, creating and problem solving. Students are encouraged to:
Develop creativity and independent thought
Explore a variety of themes and starting points
Explore contemporary and traditional art
Experience a wide range of image making techniques and materials
Learn how to develop ideas through experimentation
Learn how to evaluate, review and understand personal strengths
Learn to express themselves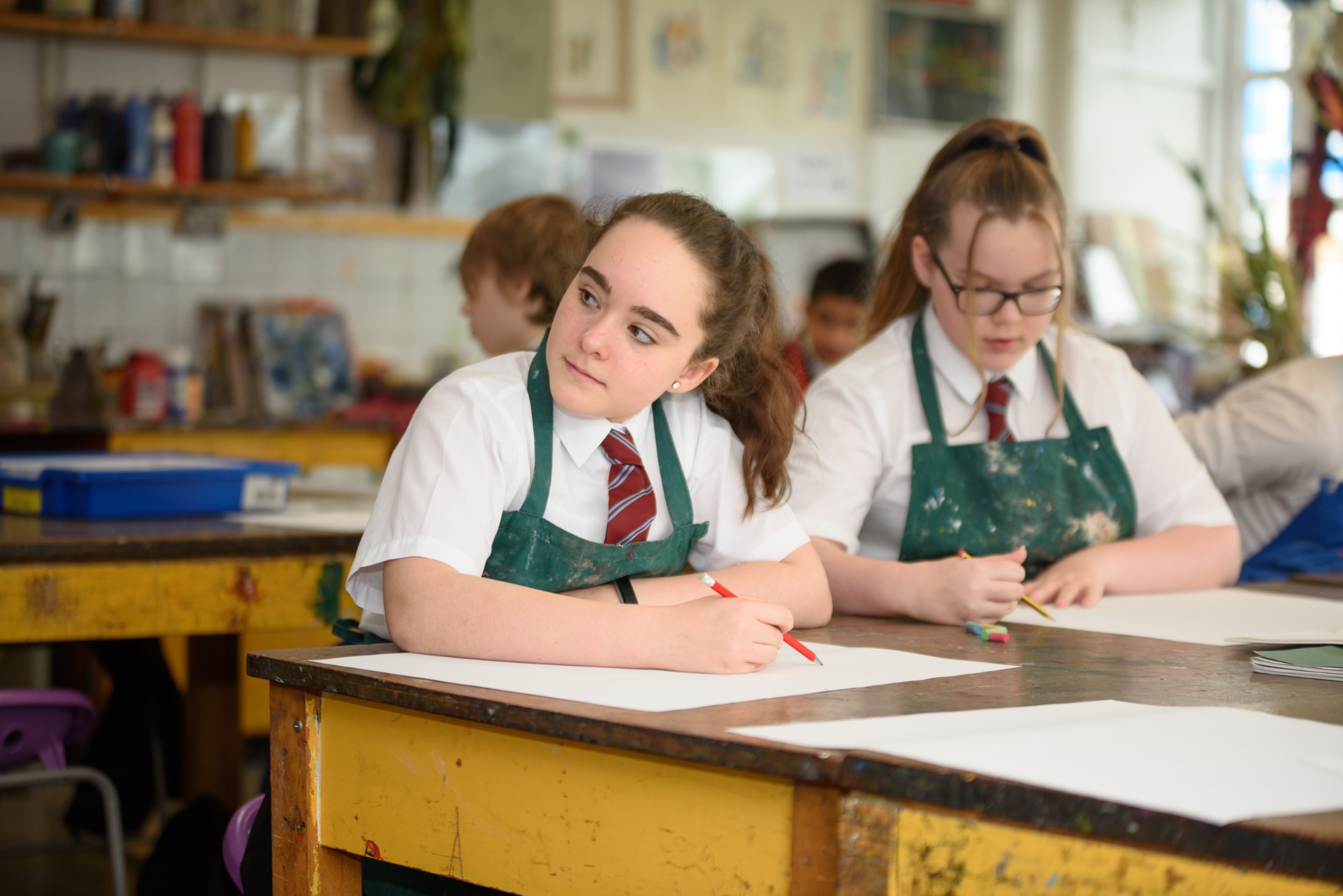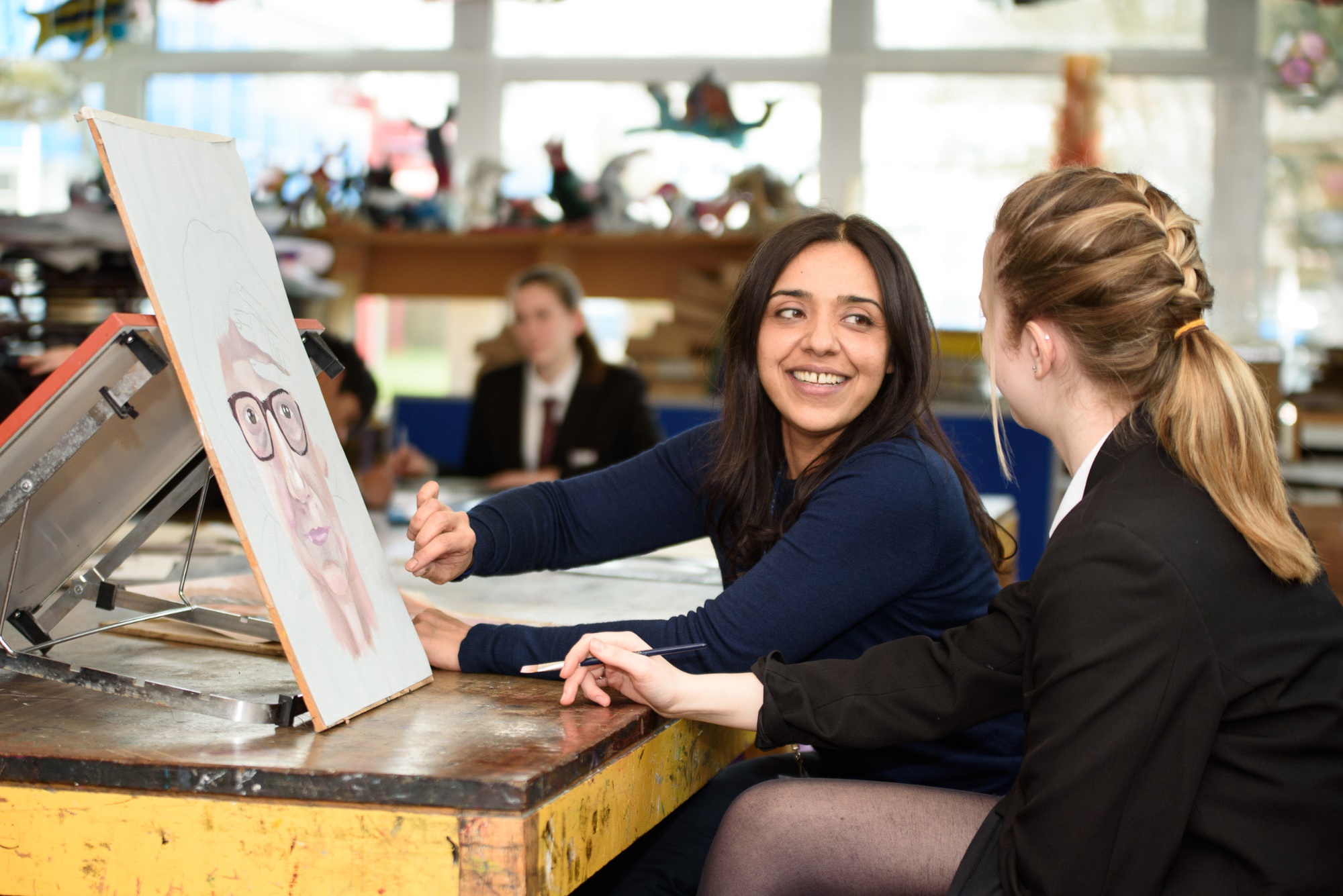 Our curriculum offers a balance of taught lessons, practical sessions and self-directed study. We organise trips to London art galleries and specialist workshops delivered by local artists to enhance students' learning in the classroom. We also run extra-curricular clubs.
At Key Stage 3 students learn about the various stages of the creative process and experience 2D and 3D projects, including portraits, patterns in nature, creative sculpture and landscapes. They develop their practical and observation skills and learn how visual language is used to express different ideas.
At Key Stage 4 students develop a deeper understanding of the visual world and learn how to use the creative process to build a visually exciting portfolio of work. Students undertake the Edexcel GCSE Art, Craft and Design course.
At Key Stage 5 we offer the BTEC Art and Design Foundation Diploma where students learn about vocational contexts and are offered the opportunity to develop their practice in specialisms, Fine Art, Photography, Graphics, Textiles and Fashion.
Subject Leader, Miss C Holmes