Modern Foreign Languages - MFL Test Page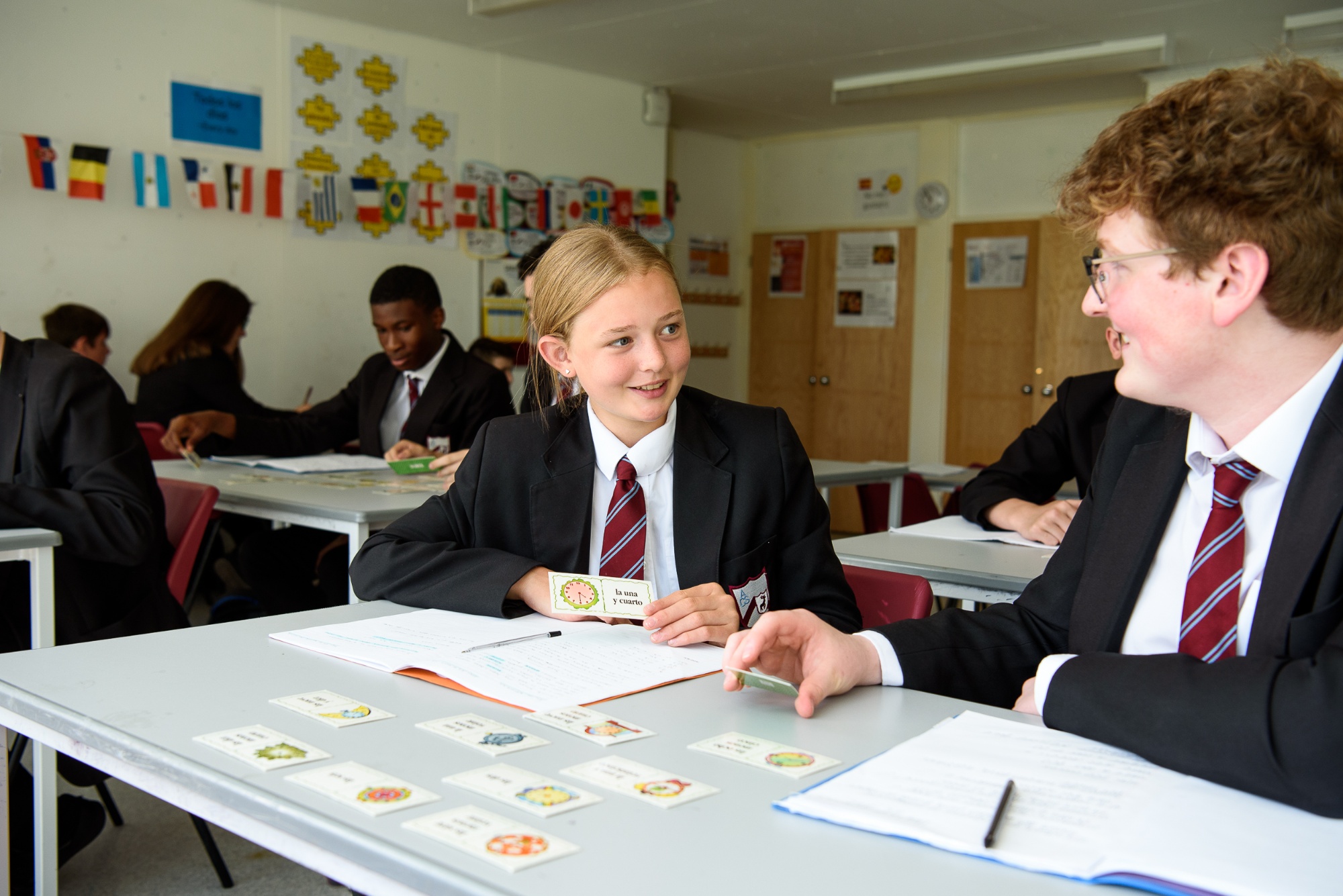 Languages are part of the cultural richness of our society and the world in which we live and work. Learning languages contributes to a mutual understanding, a sense of global citizenship and personal fulfilment. Students learn to appreciate different countries, cultures, communities and people. The ability to understand and communicate in another language is a life-long skill for education, employment and leisure in this country and throughout the world.
Teaching Methods and Approaches
In Year 7 the aim of the MFL department is to introduce and instil a love for languages into children.
All KS3 students study Spanish throughout KS3.
Students in MFL learn through the main four skills that constitute a language: listening, reading, writing, and speaking.
These skills are developed working with authentic language materials. Speaking and writing are used to encourage real life communication in the form of conversation, letters, e-mails, text messages and accounts.
Students have the opportunity to continue their Spanish studies to AS and A level.
Where possible, we also arrange for students with a second language to sit the GCSE examination at the end of Year 10.
Students have access to ICT facilities and the department subscribes to several on-line language resources which students may also access from home.
Extra Curricular Opportunities in the department include:
GCSE (AQA) revision sessions
Trips to Spain
Access to Linguascope, Duolingo, Doddle, BBC Bitesize, Extra
Subject Leader, Miss T Babouri