Film Studies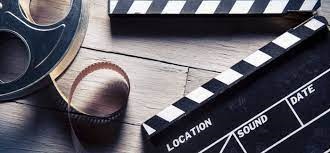 Film is an important part of many people's lives. Those who choose to study it bring with them a huge enthusiasm and excitement for film which constantly motivates them in their studies
Those who study film experience a powerful medium which inspires a range of responses from the emotional to the reflective as they are drawn into characters, their narratives and the issues films raise.

Many consider film to be the major art form of the last hundred years and that many feel it important to study a medium which has such a significant influence on the way people think and feel. The films learners study are designed to exploit that enthusiasm and motivate them to broaden their knowledge of film and film technology from the first moving images introduced to audiences in 1895 to the digital environment of contemporary film.

The films learners study will introduce them to a broad range of films from around the world as well as give them a historical perspective on film.
The US films they focus on will include mainstream films from the past – films produced in the 1950s and late 1970s and 80s, two distinct phases of Hollywood's development. Through comparing these films, learners will see how genres change, how the contexts in which films are produced affect films and how elements such as cinematography and editing change and develop.
More recent US film will be explored through independent productions – films produced outside the mainstream, which have allowed their filmmakers to explore less conventional topics and issues. Learners also get to experience films made in many different countries, including Japan and the United Kingdom. Students will explore how these films differ from their blockbuster Hollywood counterparts, and how filmmakers adapt their films for different audiences.

Production work is a central part of this specification. Learners will therefore be given the opportunity to create their own film or screenplay through producing genre based extracts. This will enable them to apply all that they have learnt about film to filmmaking or screenwriting as well as provide learners with a fresh, filmmaking perspective on the films studied.