Food Studies Test Page
This department has two well-resourced rooms with a range of equipment. Our students are taught to think creatively and to become responsible consumers in our multicultural society. We combine practical and technological skills with creative thinking to design and make food products to meet a variety of needs and lifestyles along with developing self-confidence and self-esteem.
Key Stage 3
At Key Stage 3, our students have the opportunity to acquire the basic skills for life. They learn about healthy eating and changing lifestyles and produce dishes ranging from savoury pinwheels and seasonal soup to spaghetti bolognese and mini carrot cakes.
At Key Stage 3, all our students participate in a one star and two star chef award scheme which enables our students to share healthy recipes with family and friends. The results have been extremely pleasing and it is an excellent skill in readiness for students wishing to take Hospitality and Catering as one of their GCSE preferences in Year 10.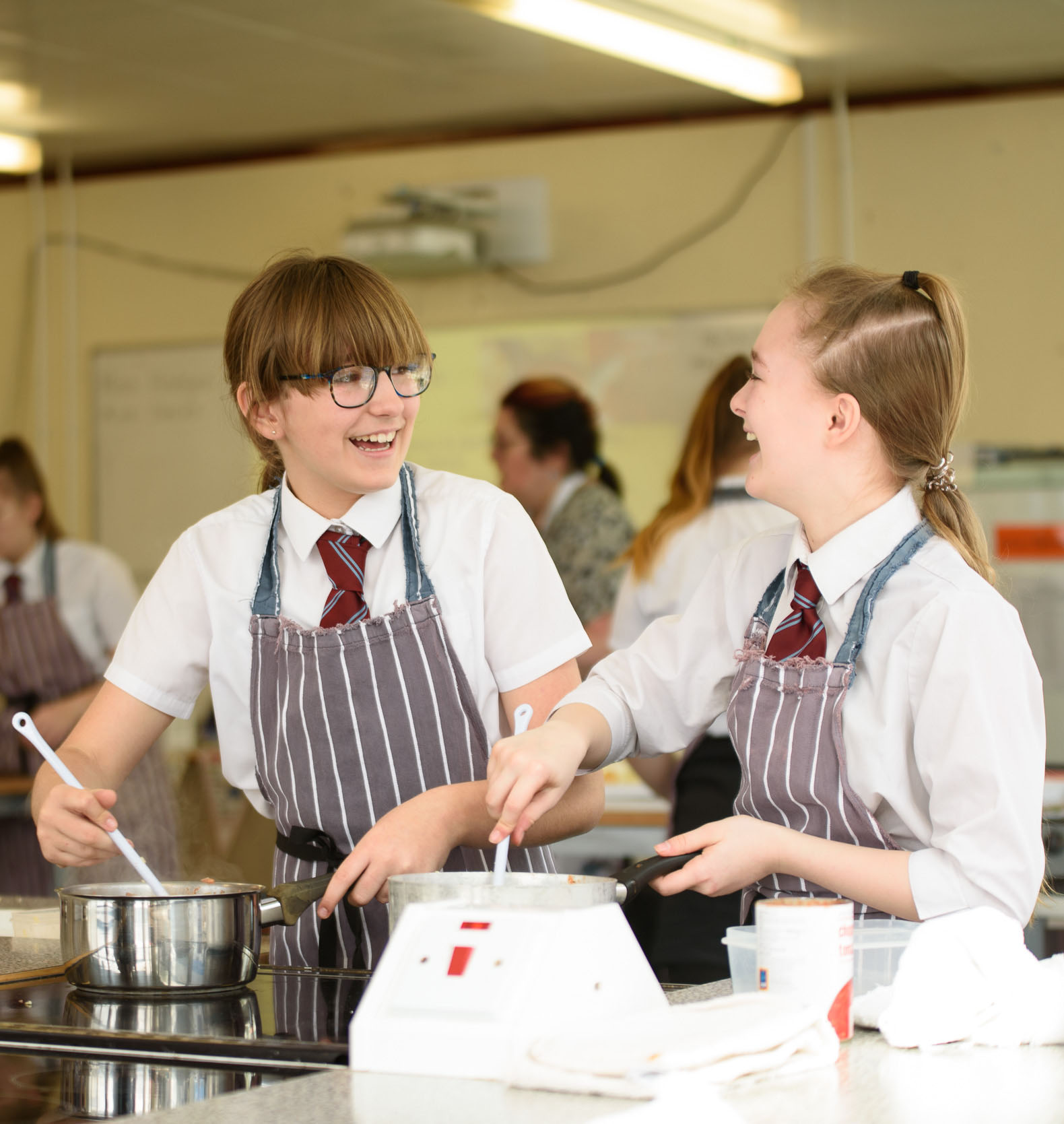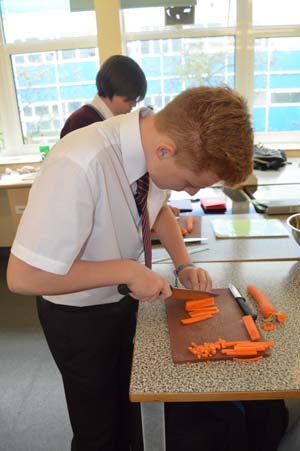 At Key Stage 4, we currently offer the Eduqas Vocational two year Hospitality and Catering course which is extremely popular with our students. Our students have achieved very pleasing results since we began offering the subject.
The course is split into two components: a double practical lesson each week and a theory lesson once a fortnight with the emphasis being on developing practical skills. There is an opportunity to study a variety of food and safety laws and their impact on the food industry.
During the two year course many aspects of the catering industry are studied and in addition there are opportunities to excel in all aspects of catering as well as taking part in a local 'Young Chef of the Year' competition. A practical examination is held in Year 11 which, along with the accompanying paperwork, is worth 60% of the final grade, leaving 40% for the onscreen assessment.
We focus in depth on tasks set by the examination board and students produce a highly skilled meal under examination conditions with photographic evidence.
The students' practical work is a pleasure to see, showing the many skills they develop over the two years of an interesting and diverse course.
Subject Leader Food Studies, Miss G Hodges