Literacy
We would like to provide information and news for students and their parents, and carers, as well as introducing some of our new initiatives and ideas.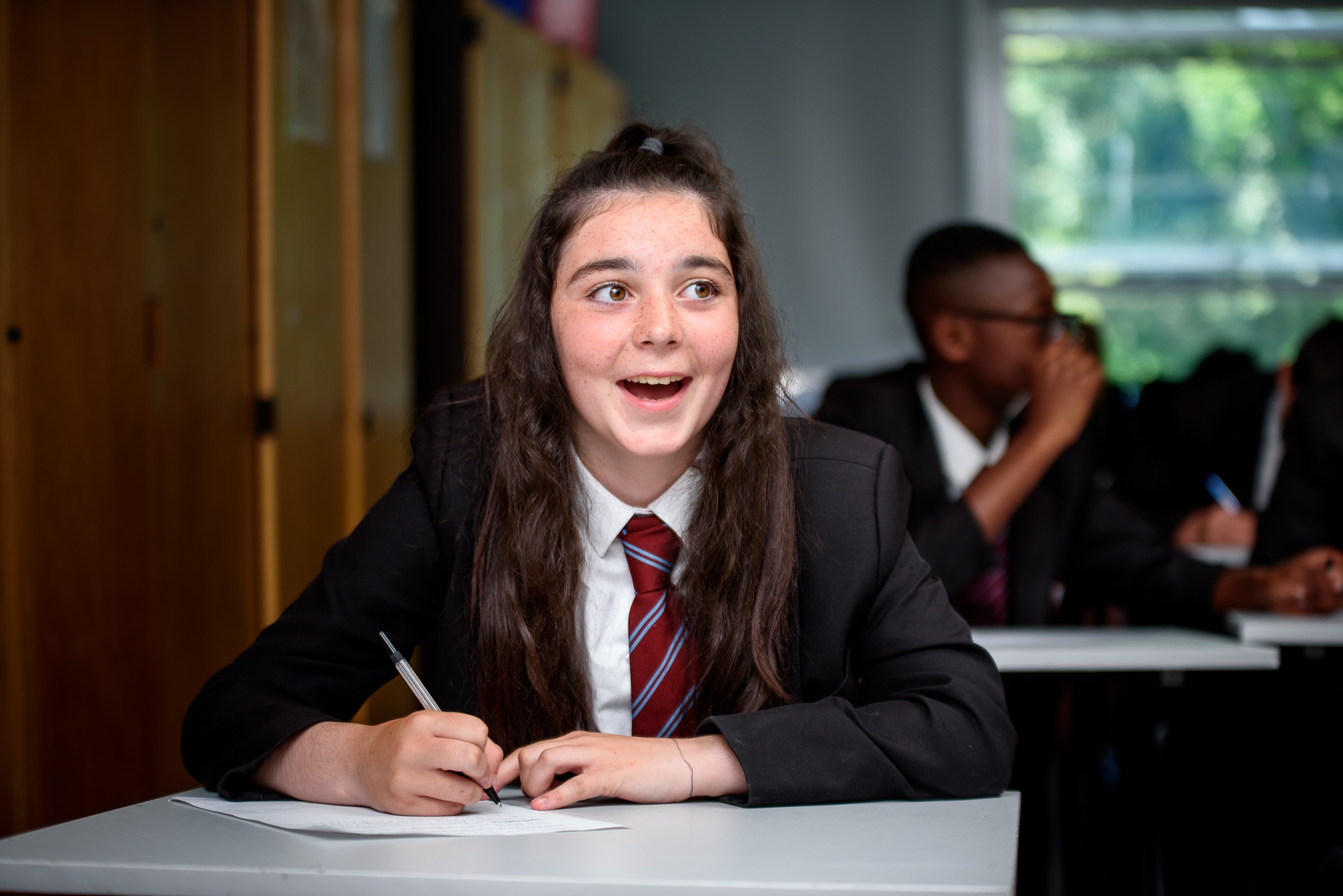 Form Time Reading
In every form students have a selected class reading book and they read together. There are various book titles including classics such as 'To Kill a Mocking Bird', and 'Animal Farm' to popular books selected by staff and students such as 'War Horse' and 'Noughts and Crosses'. Students are given the opportunity to read in a supportive environment led by their form tutor, who has been trained in how to deliver expressive reading so they can guide and support students when they are selected to read aloud. This means we expect students will have read, on average, 10 complete novels in their time at The Astley Cooper School.
When interviewing our students on their experience of form time reading, their responses included:
'I love reading as a class' – Year 7
'When we read a word we don't get, the teacher helps us' – Year 7
'When you hear other people read with emotion it makes me want to be able to read like them one day' – Year 8
'English is my second language, so I really like hearing how words are pronounced so that one day I might have the confidence to read out loud' – Year 8
'I like the history in the book we are reading' – Year 9
'I really like the book we are reading' – Y10
Please click below to see a full list of the current titles students are reading in form time:
https://www.astleycooper.herts.sch.uk/attachments/download.asp?file=1211&type=pdf
Book Buzz
This year we introduced Book Buzz to all of our Year 7 students allowing students the opportunity to select their own free book. Students were given 17 fantastic titles to choose from ensuring that every student would find a book that they would love whatever their interest or ability. The books were selected by an expert panel including school librarians, teachers and children's booksellers.
Please click here to find out more information about this scheme ; www.booktrust.org.uk/bookbuzz
School Library
The Astley Cooper Library is open to pupils before school every break, every lunch time and after school until 4.15 pm. Here, students can complete homework or read quietly, or engage in any activity taking place. With a variety of engaging books, students can discover the joys of reading by borrowing a book of their choosing. The rest of the library is comprised of a computer area reserved for homework and extra-curricular use.
Please email if you have any questions - library@astleycooper.herts.sch.uk
Private Reading
All students are provided with ten minutes reading time each day to develop their reading skills and promote a love of reading.
Hackney Lit
This year, we have introduced the 'Hackney Lit' intervention programme. This is an effective teaching programme that uses evidence informed strategies proven to increase progress in English and the wider curriculum. Students from Year 7 and Year 8 have been carefully selected for this programme to boost their reading comprehension, thinking and learning skills. The programme's unique and highly collaborative method of reciprocal teaching has proven to rapidly accelerate literacy and attainment.
Please click below to find out more information about this scheme:
https://www.hackneyservicesforschools.co.uk/
Marking for Literacy
All staff use the marking for literacy symbols when marking work to help students improve their spelling, punctuation, sentence structure, expression, paragraphing, use of capital letters and presentation.
Vocabulary
In form time reading, the Tutors will select tricky vocabulary ready to define key words for students. In order to expand our student's vocabulary further, homework at Key Stage Three in English focuses primarily on vocabulary teaching.
Creative Writing Club
The Virtual Creative Writing Club offers students a place to express their feelings through the writing skills they have learnt from class and read in their form time or personal books. Students are invited to partake in competitions that students around the United Kingdom also take part in. Previously, students have had their work published into well-known anthologies of work. This is a great way for your child to broaden their ability to write, both for fun and for their time at The Astley Cooper School.
Click below to see some example work produced by students over the Lock down Period:
https://www.astleycooper.herts.sch.uk/attachments/download.asp?file=1212&type=pdf
Please also keep an eye on the School Newsletter each term where we will also submit students latest work:
https://www.astleycooper.herts.sch.uk/attachments/download.asp?file=1164&type=pdf
Supporting Reading at home
Regular reading allows students better access to the school curriculum and therefore it is essential that students are reading at home. To support with this we recommend shared reading, reading with your child, as it has proven to help with the development of reading and increase the motivation to read.
Please click below to find out more about how to support your child with reading at home.
https://educationendowmentfoundation.org.uk/public/files/Publications/Covid-19_Resources/Resources_for_schools/7_Top_Tips_to_Support_Reading_at_Home.pdf
Please also click here to find some recommended reading lists for your child: https://schoolreadinglist.co.uk/
The staff at Astley Cooper are clear in their belief that each student should be literate and have the confidence and abilities to tackle their work with a complete set of literacy skills.
I hope that parents, guardians and the students themselves will keep checking this site and talking with their teachers to find out what more they can do to keep improving their literacy skills.
Remote World Book Day
A virtual library has been shared with students this year to enable them to access some reading materials from home. This includes a link to student's £1 World Book Day book token.
We have also included links to some of the top resources online to give students ideas and inspire reading over this period (see below). Please also find a link to our Library Resource Centre 'click and collect service instructions'.