ParentPay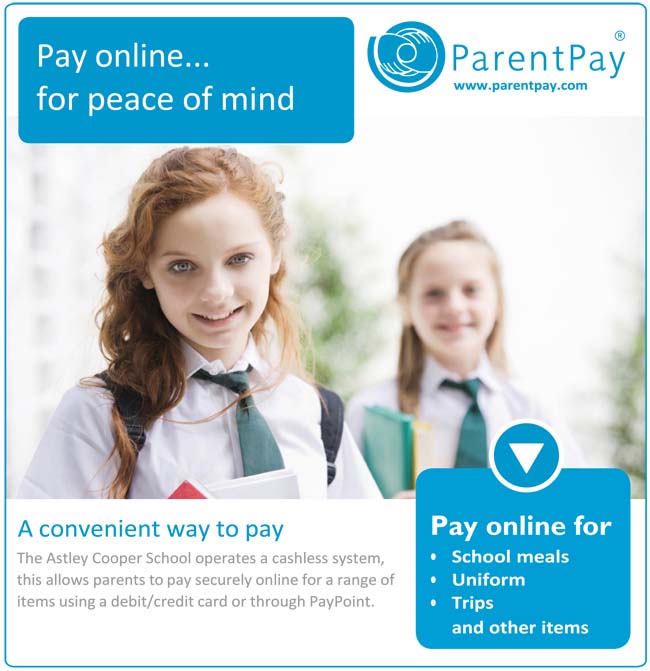 When your child starts at Astley Cooper you will receive a letter containing a unique username and password specific to your child. This will enable you to set up an account on ParentPay. If your child is not in receipt of Free School Meals, you will need to pay dinner money into the Catering section of ParentPay to ensure your child can purchase food. You can also monitor what your child is purchasing and top up their dinner money when necessary.
To enable your child to purchase dinner, we will require them to have their thumb scanned through the Biometric (National Retail System).
School Meals
For details on our Caterers and Free School Meals, please click here
Trips and Events
All school trips and events, that require payment, will appear on ParentPay just before they take place. Please make sure you select the relevant trip/event when you pay.
School Uniform
For our school uniform list and how to order uniform through SWi , please click here