Science Test Page
Science is taught by a team of dedicated, enthusiastic and well-qualified teachers. Expectations are high and excellent standards are rigorously applied. Teaching staff are supported by experienced technical staff.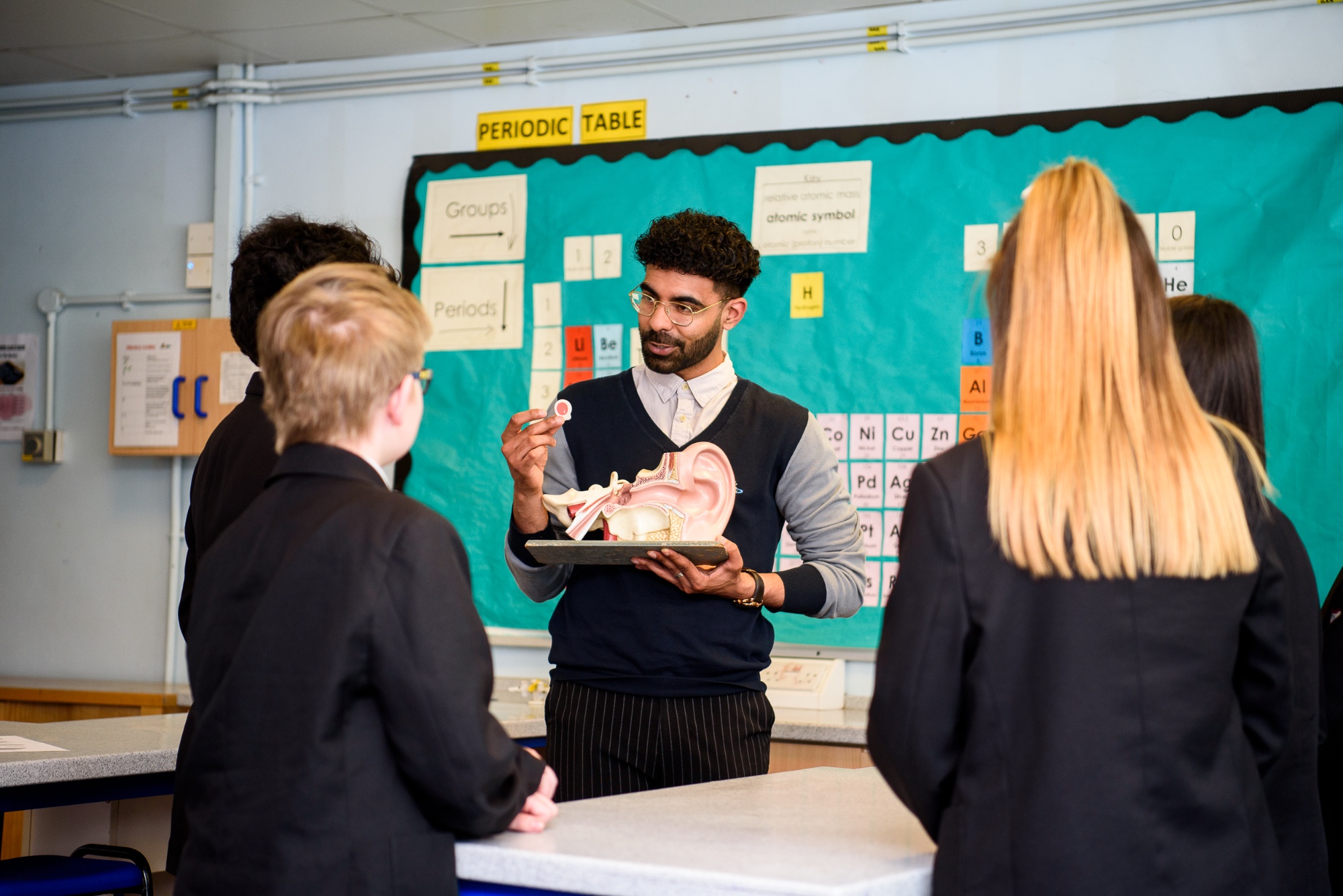 The Science Department is well-resourced, with six teaching laboratories and four preparation rooms.
Key Stage 3
Key Stage 3 is a three year course. All students follow a programme of units that develop their knowledge and understanding of Biology, Chemistry and Physics. Each unit contains a range of practical, written and discussion activities designed to develop their scientific ideas and skills.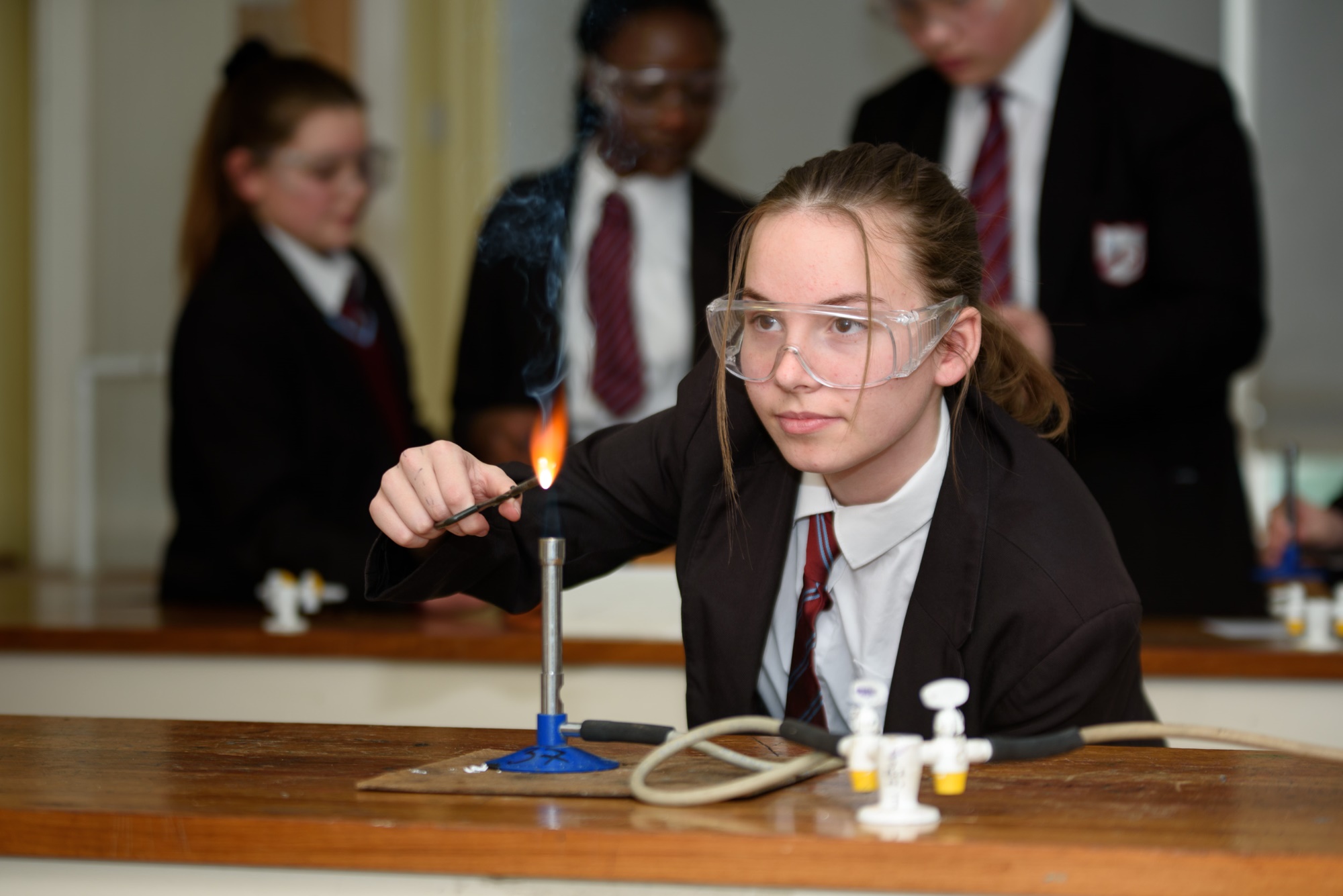 Key Stage 4
At Key Stage 4 students follow one of two courses:
AQA Single Science
AQA Trilogy Combined Science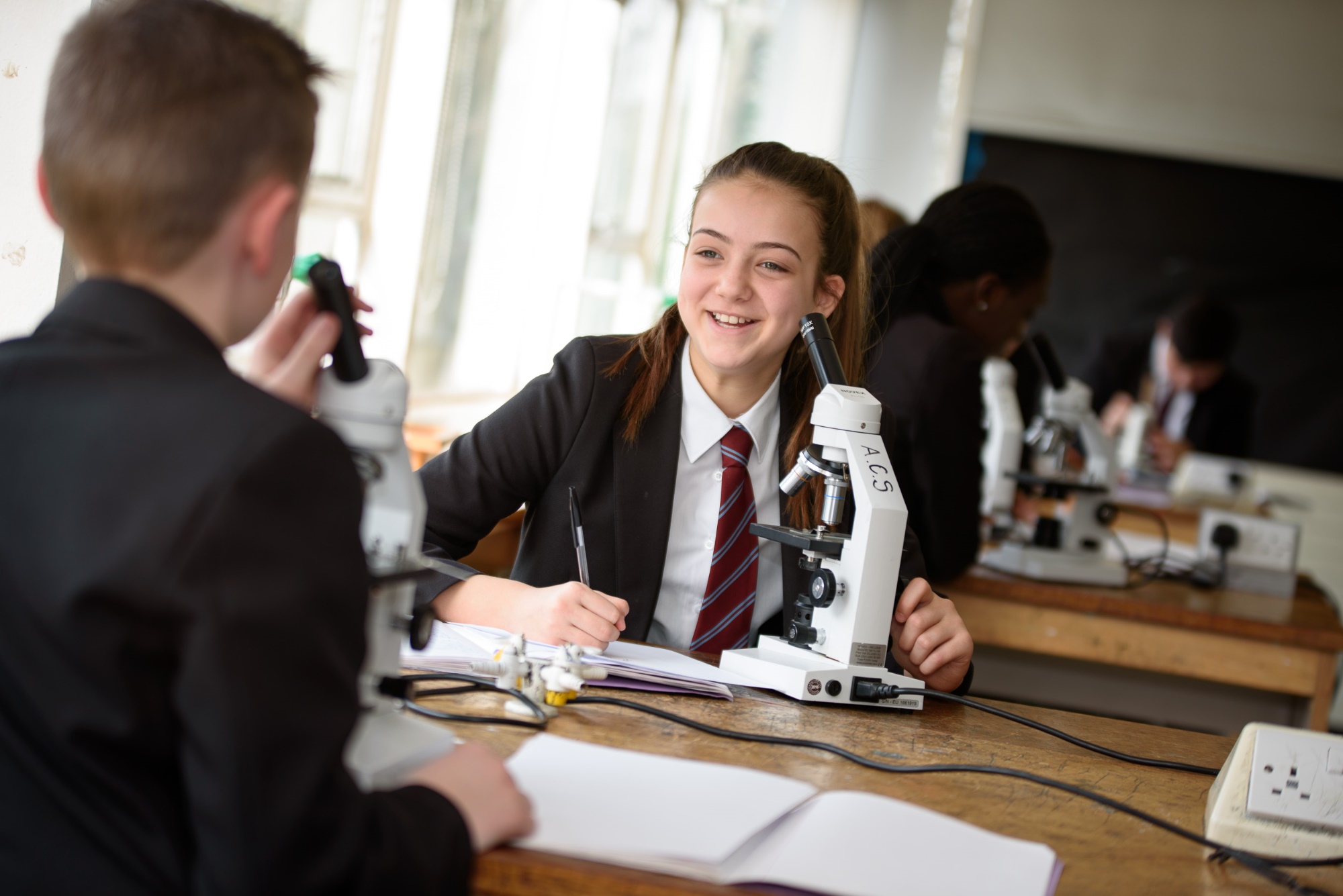 Students who take Trilogy Science will receive two GCSEs. Students who opt for Single Science will receive three GCSEs.
Students at Key Stage 4 are expected to make rapid progress towards their target grades.
| BIOLOGY | CHEMISTRY | PHYSICS |
| --- | --- | --- |
| Cells | Structures, Bonding & Properties | Waves |
| Organisation | Quantitative | Nuclear & Space |
| Infection & Response | Chemical Changes | Electricity |
| Bioenergetics | Rates & Energy | Forces |
| Homeostasis | Organic Chemistry | Energy |
| Response | Chemical Analysis | Magnets & Electromagnets |
| Inheritance | | Particle Model |
| Variation & Evolution | | |
| Ecology | | |
Post 16 Science
OCR Chemistry A
Students are taught a content-led course covering physical, inorganic & organic chemistry along with analytical techniques. Teaching of practical skills is integrated with the theoretical topics and they're assessed both through written papers.
OCR Biology A
Students are taught to develop relevant practical skills alongside essential knowledge and understanding of a range of biological concepts and scientific methods. Biological mathematics and problem-solving skills are fully integrated into the teaching and learning.
Subject Leader, Mr R Baker