The Sixth Form
We are very proud of our Sixth Form and the individualised approach that we offer to our students.
Sixth Form Education provides a transition between compulsory education and higher education, training or employment. Students are encouraged to achieve academic success while also developing as individuals and preparing for their future choice of employment.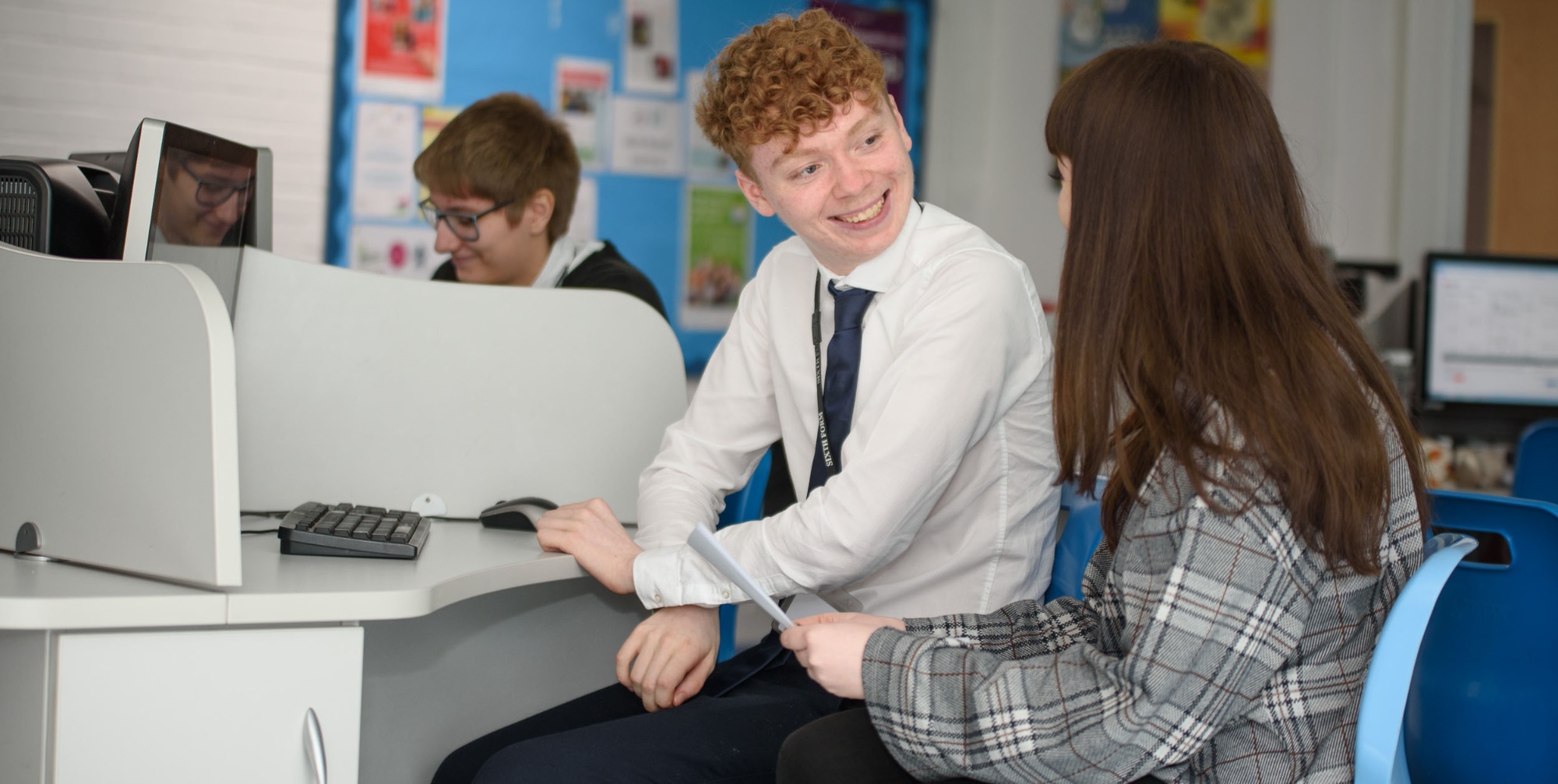 Our merged Sixth Form with Adeyfield enables us, despite our small size, to offer a wide variety of courses across the two sites. We also work closely with Longdean School in our Co-operative Trust partnership to deliver combinations tailored to individual needs. All courses have specific entry requirements.
Among the Level 3 courses offered are:
A-levels in Biology, Chemistry, English, French, Geography, History, ICT, Maths and Further Maths, Media Studies, Philosophy & Ethics, Physics, Politics and Psychology.
Technical qualifications in Art & Design and Business Studies, as well as a Personal Finance qualification. BTEC qualifications in Performing Arts (Dance & Drama), Sport and Childcare.
We also offer the Extended Project Qualification (EPQ) where students can gain substantial UCAS points through an extended piece of individual research.
Work-Based Learning
In an innovative exciting development, we bring together the worlds of education and business. This unique programme in Dacorum is a combination of in-school study and work in local placements. It is an ideal preparation for a traineeship or apprenticeship. Input from local employers, Pearson and the Careers and Enterprise Company has ensured that our students will be equipped with exactly the right skills for work in designated sectors and are accredited with appropriate qualifications.
The programme includes three days a week in a placement, which is carefully tailored to the student and two days in school completing units in employment skills alongside the opportunity to improve on grades in English and Maths. Our dedicated Work-Based Learning mentor supports these students.
Academic Success
Sixth Form study is both challenging and rewarding. Students are supported in taking much more responsibility for their learning and are expected to undertake individual study outside of lessons. They are encouraged to make full use of the school's excellent ICT facilities, including a dedicated Sixth Form computer study area.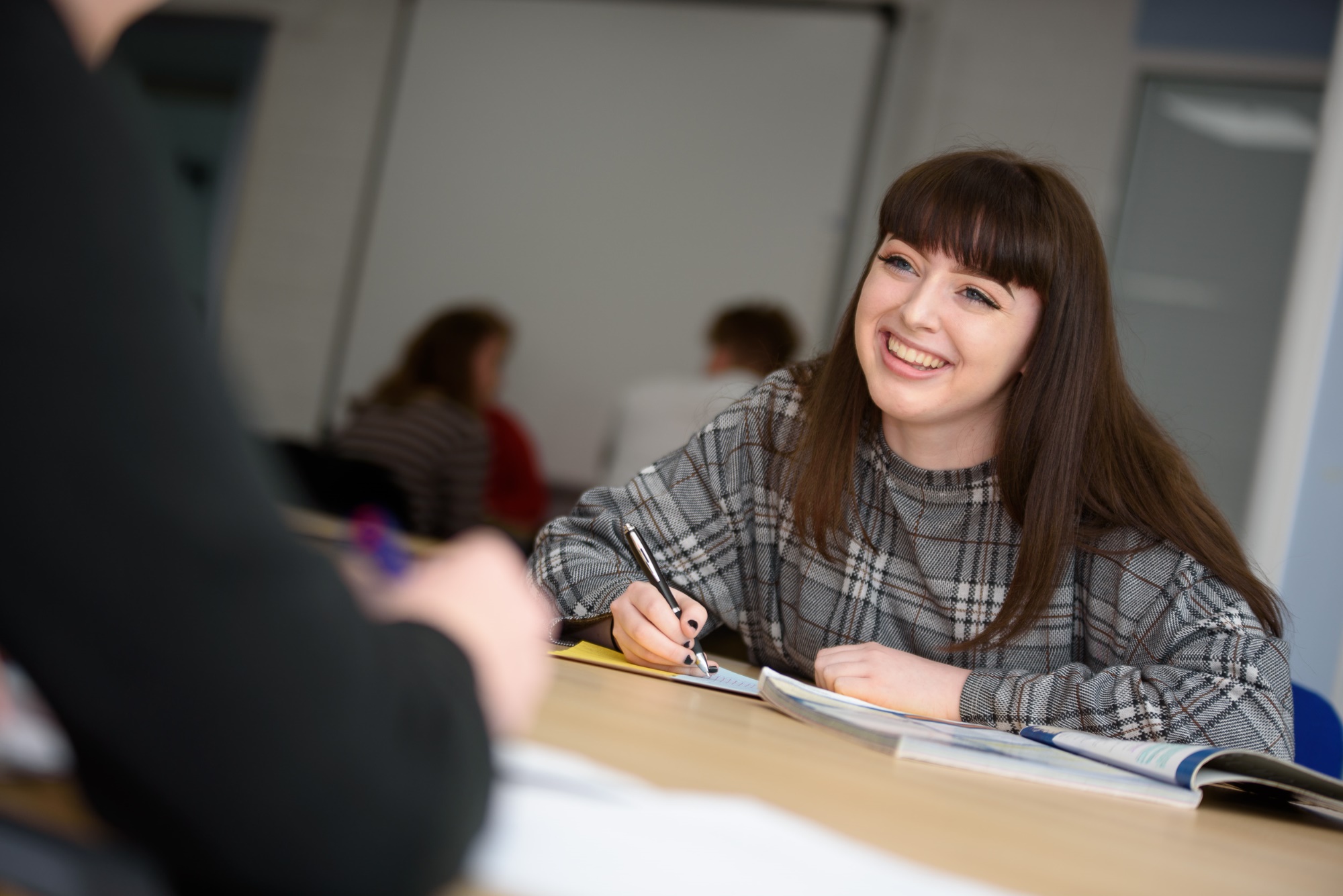 Personal Development
Every Sixth Former is encouraged to undertake a community service volunteering project which develops their personal talents and leadership skills, while also contributing to the overall running of the school. This might involve running a club, editing a newspaper, planning an event, doing lunchtime duties or being a mentor to younger students.
Some students may wish to be involved in the Sixth Form Committee, the Interact club – which raises money for charity alongside local Rotary members – or the School Council. Our Sixth Form also participate in the Duke of Edinburgh scheme and the National Citizenship Service programme. Each year we appoint a Head Girl and Head Boy; these whole school appointments have a very important role within the school.
Students also help in KS3 Form Groups, run the equipment shop and help with Year 7 private reading.
Preparing for the Future
All students complete an individual learning and career plan and are supported in finding work experience tailored to their interests and future career ideas. Students are also encouraged to attend careers events and professional career days where appropriate. The process of applying to University is supported through PSHE lessons, local Higher Education providers and our own learning mentor, who knows every student well.
We work closely with The University of Hertfordshire and Bedfordshire, the Nuffield Science Foundation and Lloyds Bank to provide a range of opportunities for our students.
Individual Support
As well as subject teachers all Sixth Form students are allocated a Form Tutor who oversees their personal development and provides individual guidance in one-to-one tutorial sessions throughout the year.
We also offer our students financial support through our school bursary. This can be used for buying equipment, paying for additional courses, transport fares and costs incurred while on work experience.
We pride ourselves on our individual support of students so that they can make the best possible use of their time in the Sixth Form, and use this as a springboard to ever greater success in the future.
Miss C East, Head of Sixth Form