Useful Links
Doddle is an online teaching, homework and assessment resource:
After their initial testing every student in Year 7, 8 and 9 will be given a reading range within the whole range of 1.0 - 7.0+. (A typical range for a Year 7 student would be 4.1-6.8) Students will then be able to read any of the 3,000 fiction books or 400+ non-fiction books (This number is expanding all the time as they add more and more quizzes) we currently have on AR in the library within their range.
You can access GCSEPod content via the link to the left or on our GCSEPod app. Each podcast provides you with relevant, easy-to-digest information in a tiny file format, meaning that you can add learning content onto your mobile devices while still leaving room for your own media.
Click here to view recommended websites on the Herts County Council Grid website.

Click on the booklet below to see the services provided by the Ollie Foundation.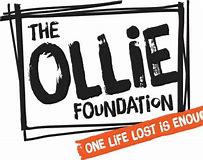 The OLLIE Foundation (One Life Lost is Enough) is a registered charity funding suicide intervention skills training for adults working with young people. This training enables professionals to identify warning signs and provide a pathway to help combat suicidal thoughts.

'How to catch a bus guide', top tips for bus safety and a network map which shows our bus services in the local area. For full details please click on the link www.arrivabus.co.uk/herts-and-essex-schools