Useful Links
To access GO 4 Schools, please go to https://www.go4schools.com/ and click on the (1) 'login button' and (2) 'Parents login' at the top of the main page, then select (3) 'First-time User?'. To request a password for GO 4 Schools, please enter the email address you are using to receive email communications from The Astley Cooper School into the box and click (4) 'New Password'. Check your emails for the next steps. If you cannot find this email, please search your spam box.
There are a series of videos that can help you with the set up and the use of the website and mobile app which are free to download.
Video 1 - First time login (website)
Video 2 - Website use
Video 3 - First time login (app)
Video 4 - App use
Download on the Apple App Store
Get it on Google Play
We all know that reading transports curious minds to wondrous realms of the imagination. Reading determines success not only in the classroom, but in life. Highly popular and successful for over 25 years, Accelerated Reader (AR) is a powerful tool for monitoring and managing independent reading practice, and we are very proud to welcome it to The Astley Cooper School.

After their initial testing every student in Year 7, 8 and 9 will be given a reading range within the whole range of 1.0 - 7.0+. (A typical range for a Year 7 student would be 4.1-6.8) Students will then be able to read any of the 3,000 fiction books or 400+ non-fiction books (This number is expanding all the time as they add more and more quizzes) we currently have on AR in the library within their range.
You can access GCSEPod content via the link to the left or on our GCSEPod app. Each podcast provides you with relevant, easy-to-digest information in a tiny file format, meaning that you can add learning content onto your mobile devices while still leaving room for your own media.
Click here to view recommended websites on the Herts County Council Grid website.

Click on the booklet below to see the services provided by the Ollie Foundation.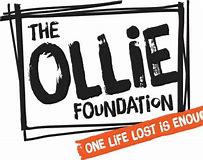 The OLLIE Foundation (One Life Lost is Enough) is a registered charity funding suicide intervention skills training for adults working with young people. This training enables professionals to identify warning signs and provide a pathway to help combat suicidal thoughts.

Do you or your child travel to University, College or School by bus? If so, we've got the perfect solution!
Arriva Student and Child Saver tickets are valid for anyone in full time education and, is a cost effective and flexible way of paying for travel costs.
Unlimited Travel - You'll get unlimited access to travel on any Arriva bus, at any time, across all routes in your chosen area.
No Restrictions - The Saver tickets will cover your travel to and from University, School or College, evenings, weekends and throughout the holidays too at any time of the day.
Flexible Payments - Arriva's Direct Debit scheme allows you to spread the cost of your ticket over affordable monthly payments. It's an easy way to pay for travel and there's no contract involved, making it an ideal way to get reduced bus travel for the whole Academic year, without paying upfront.
Sign up in advance – Either set your direct debit a future date for when you need the ticket or, you can start your ticket now to get used to the local bus routes
Plan your journey – Please use our 'Plan a journey' tool on our website to work out which bus you require
It's a simple process to apply, to arrange your Direct Debit please visit the website below and, select the region the school, college or university is in
www.arrivabus.co.uk/monthlytickets
Once registered you can select either to receive your monthly pass by post or sent to your mobile phone, so you won't have to worry about paying every time you board the bus.
This ticket will rollover every month for as long as the direct debit remains active.
For any queries regarding the scheme, please email: talktous@arriva.co.uk
*Our tickets do not cover Arriva London/TFL routes