Wellbeing
Here at The Astley Cooper School we know that in order to succeed and achieve our full potential, we need to have a healthy mind. Looking after our mental health and wellbeing is just as important as looking after our physical health and making sure our students are happy is a priority at The Astley Cooper School.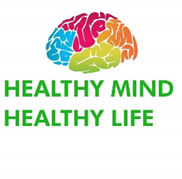 Emotional wellbeing is defined by the World Health Organisation (WHO) as 'A state of wellbeing in which the individual realises his or her own abilities, can cope with the normal stresses of life, can work productively and fruitfully, and is able to make a contribution to his or her community'.
At Astley, we endeavour to create a truly inclusive ethos and environment, in which all members of our school community can contribute and thrive.
We want to prepare them not only for the academic world but also for the challenges they may face in future life. We aim to teach them skills which will help to build resilience and the ability to manage their own emotions enabling them to deal with key life events.
We have a dedicated pastoral team with supportive Heads of Year, Form Tutors, SENDCo team and on site school counsellor. We also have a Wellbeing team who are dedicated to supporting the students emotional needs.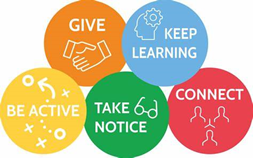 We support the emotional wellbeing of our students in several ways. These include:
Promoting the 'Five Ways to Wellbeing' framework
Weekly PSHE lessons
Regular assemblies on issues such as bullying, mental health, drug awareness, relationships, equality and diversity, managing stress and anxiety
A variety of guest speakers and workshops visiting the school to discuss the above issues
Peer mentoring
A free daily breakfast club open to all students
Support groups run by our Wellbeing team
Form sessions dedicated to wellbeing
Fun activities and events planned to promote wellbeing
If you need any further support with a students wellbeing or mental health please contact the school.
Please find below some useful websites:
Every Mind Matters - NHS (www.nhs.uk)
Anna Freud National Centre for Children and Families
Managing Stress & Anxiety - Tips for Students
Other Links:
Emotional and Mental Wellbeing
Headspace app
https://www.healthforteens.co.uk/hertfordshire/
https://www.supportline.org.uk/ (A-Z of concerns with resources)
Bereavement
https://www.childbereavementuk.org/
https://www.healthyyoungmindsinherts.org.uk/sites/default/files/content/coronavirus-bereavement-and-childrne-guide-for-parents-and-carers.pdf
https://www.suddendeath.org/covid-19-bereavement
Child Abuse
Children in Care
https://www.becomecharity.org.uk/for-young-people/
Domestic Abuse
https://www.hertssunflower.org/herts-sunflower.aspx
Drugs Information
Eating Disorders
https://www.beateatingdisorders.org.uk/
https://seedeatingdisorders.org.uk/page/young-people
Gender Identity
http://genderedintelligence.co.uk/
https://www.mermaidsuk.org.uk/
Healthy Bodies
https://beezeebodies.com/programs/beezee-families/
LGBTQ+
https://www.youngstonewall.org.uk/
Mental Health Concerns
https://www.changegrowlive.org/
https://www.getselfhelp.co.uk//
https://www.meandmymind.nhs.uk/about/downloadable-resources/ (if hearing voices)
https://www.rethink.org/living-with-mental-illness/young-people
https://youngminds.org.uk/ (parent helpline)
Parental Support
https://www.natural-flair.com/
http://www.thebutterflyroom.org/about.html
https://www.familylives.org.uk/
Self Harm
https://www.selfharm.co.uk/alumina/
Sexual Health
https://www.disrespectnobody.co.uk/
Suicidal Thoughts
https://theolliefoundation.org/
https://www.zerosuicidealliance.com/
Terminal Illness
http://www.hopesupport.org.uk/
https://www.rainbowtrust.org.uk/
http://www.rosiecranetrust.org/
https://www.togetherforshortlives.org.uk/
Victim Support
https://www.victimsupport.org.uk/
Websites with Online Chat/Counselling for Mental Health Concerns
https://healthyyoungmindspennine.nhs.uk/
https://sam-app.org.uk/ (self-help for anxiety management)